The Spinnaker Complex was conceived in 1972 by Sea Isle Investors LTD and designed by Charles Englehart of Oxon Hill, Md. It was built by Joseph Fabi Company of Atlantic City. Construction on the South Tower was begun in 1972.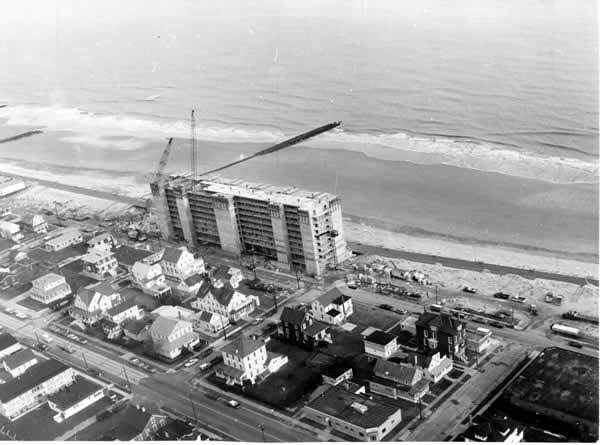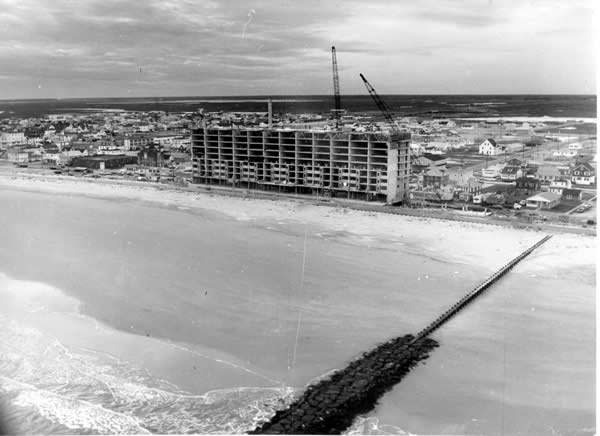 A 1976 advertisement for the Spinnaker North Tower indicated that two bedroom unit prices started at $53,000 with 8-1/4% interest. Three bedroom end units were priced starting at approximately $10,000 additional.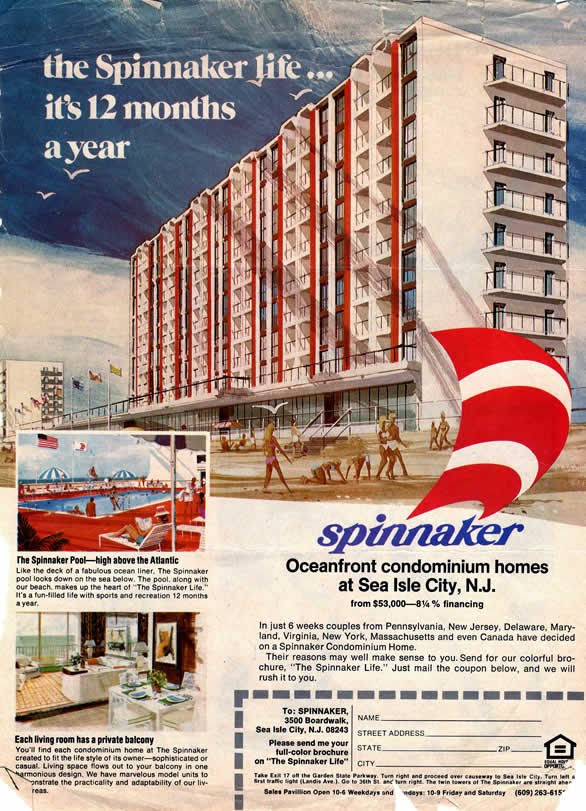 All two bedroom units have approximately 1,200 square feet of space and the three bedroom units, located at the ends of each floor, have 1,575 square feet. Each unit has a balcony facing the Atlantic Ocean while most of the three bedroom units also have a larger balcony on the side of the building.
The North Tower brochure was produced in 1975 and all copies of photos and brochures here are courtesy of Joe Domeracki of Sea Winds Realty. The outside front view of the Spinnaker North brochure is directly below and the inside view is the second picture below.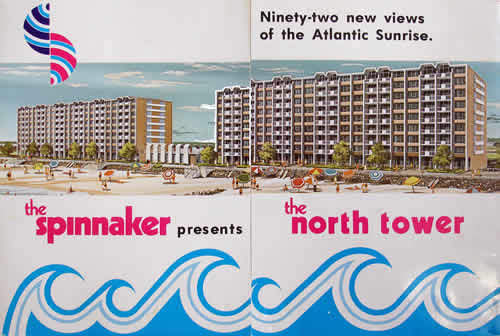 Below is the inside of the Spinnaker North Tower brochure.